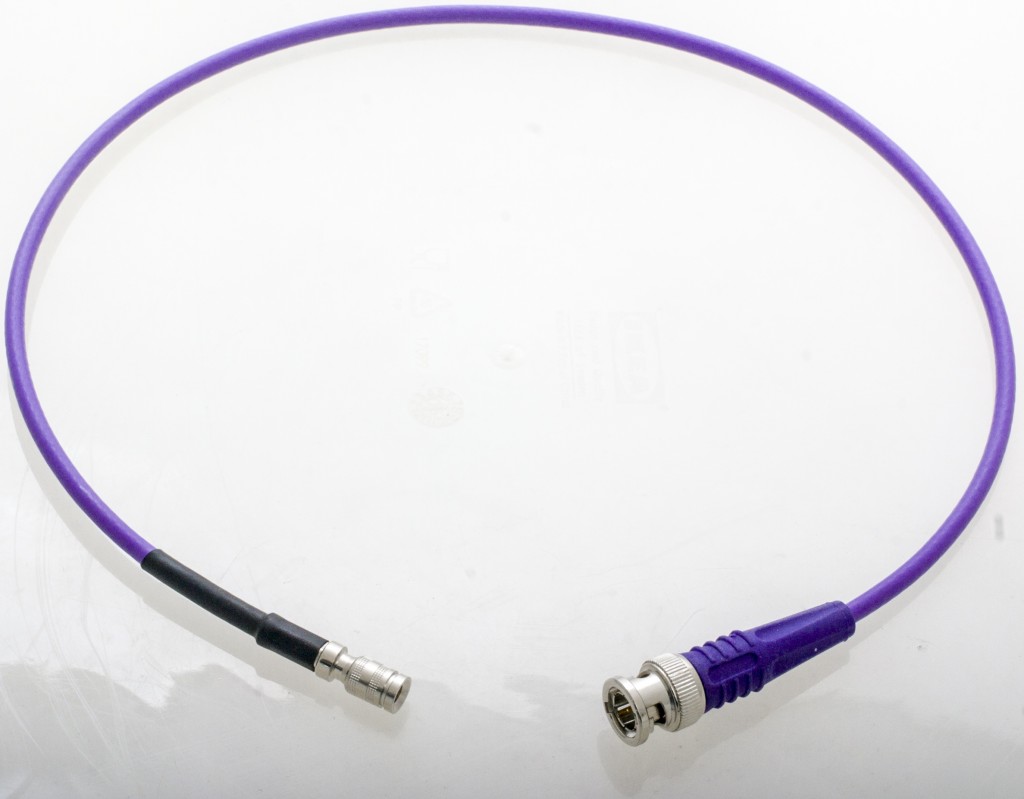 Mini Din 1.0/2.3 are used by:
AJA on Kona 3 & 4 Video Cards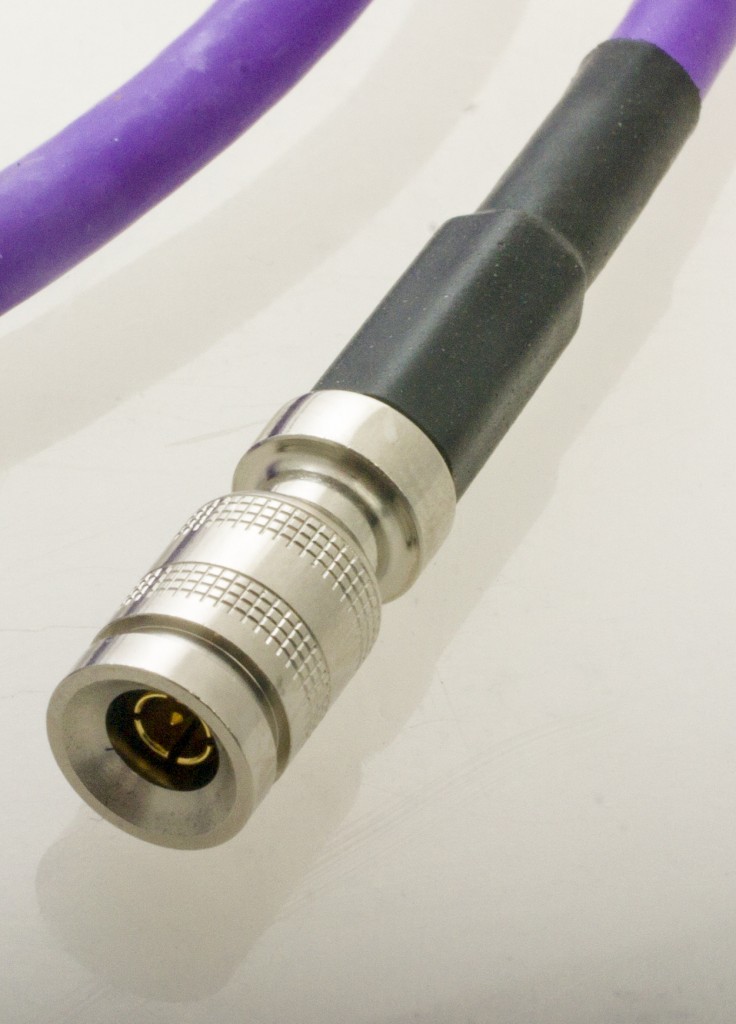 All my cables are custom made by myself using care, experience and the right tools.
Cable: Argosy Image 360 LSOH HD digital Video Cable
Equivalent specification:
 Belden 1855ENH, Bryant Precision SDI Video Cables (Small) or DRAKA 
HD-Pro 0.6/2.8 AF HDTV
Link: https://www.argosycable.com/Catalogue_/Argosy_Image_360_Cable/AA-05-001
Connectors: Coax BC 55C3G
With the higher requirements of Serial Digital Video, HDTV, 3G etc., we now offer "true" 75 Ohm BNC connectors, 3G-SDI compatible BNC connectors. To achieve a nominal impedence of 75 Ohm, these connectors are designed with a reduced dielectric around the pin.
Connector Din 1.0/2.3 : Coax DIN 1855CP 
Link:http://www.bryant-unlimited.co.uk/res/din_1855cp_crimp_plug.pdf
Complete with heat shrink cable strain relief.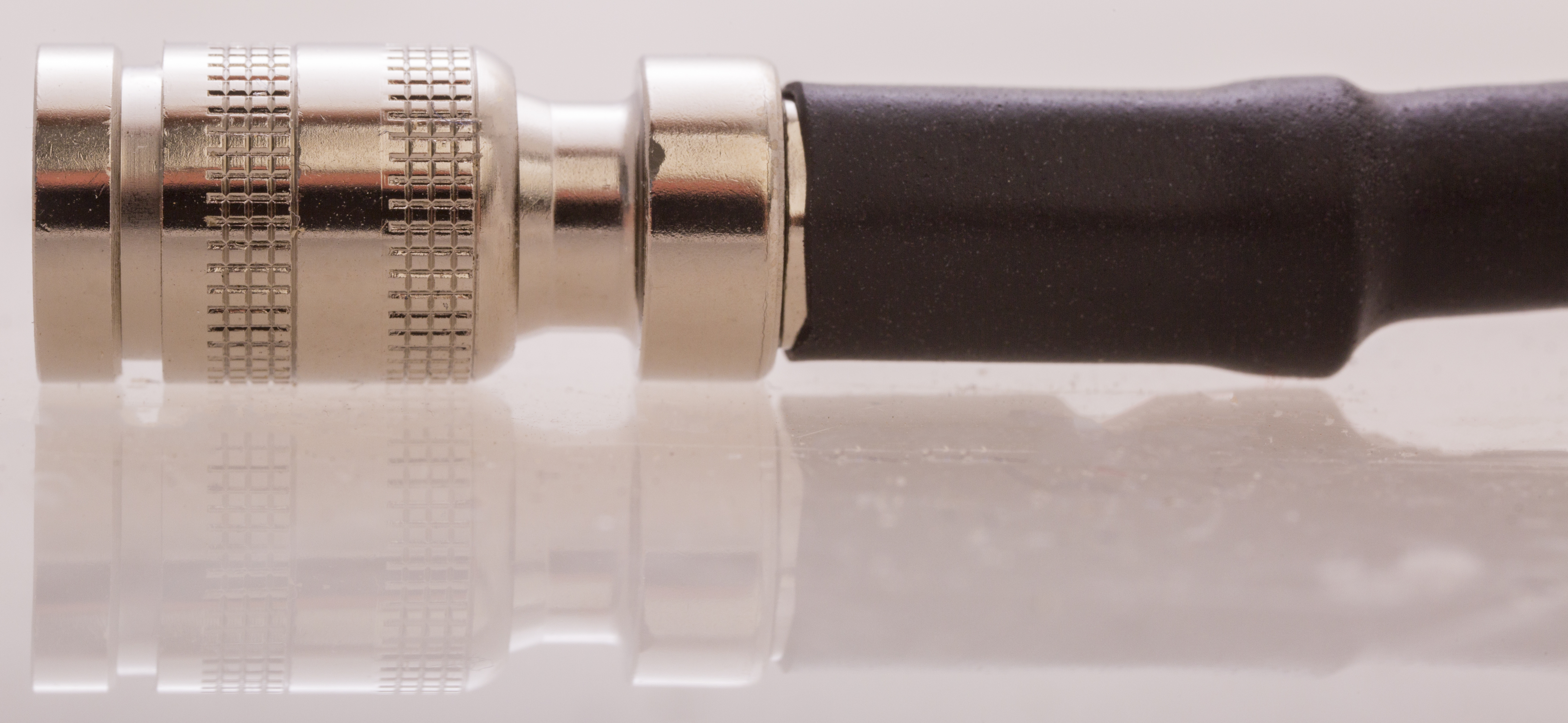 These Din1.0/2.3 plugs make a locked connection when engaged, with Black Magic Design, Hyperdeck Shuttle or Video Assist, which has recessed sockets, this makes the unlocking ring difficult to grip with fingers.
For ease, a pair of thin nosed pliers may be used for disconnecting (connecting is straightforward). Simply grip the knurled ring and slide it away from the socket to disengage the plug, Pulling on the cable, heat-shrink strain relief or ferrule will not unlock the connection unless the knurled ring is moved. 
Cable features & spec from web:
These coaxial cables are suitable for the transmission of serial digital video signals and are equivalent to Belden 1855 and Draka Image 360. They offer an advantage over traditional types of cable used for this application, as their smaller diameter allows a larger packing density in signal distribution systems, e.g. in jackfield and distribution amplifier wiring, where back planes are very densely populated. The jacket material used is LS0H copolymer for compliance with today's increasingly stringent regulations for areas of public concourse.
Technical Specification
Conductor
0.605mm bare copper wire
Dielectric
Gas-injected foam high density polyethylene
Inner screen
Aluminium/polyester tape
Outer screen
TCW 90% coverage
Impedance
75 Ohm
Capacitance nominal
54.0 pF per metre
Dielectric constant:
1.45 nom
Velocity of propagation:
81 – 84%
Resistance:
Inner conductor
61.0 Ohms/Km
Outer conductor (screen)
17.0 Ohms/Km
Jacket material
'LOW SMOKE' halogen free copolymer
Overall diameter
4.50mm
Max reel length
500 metres
Weight
3.0Kg per 100m
Attenuation @
1.0 MHz
1.10 dB/100m
71.5 MHz
9.10 dB/100m
88.5 MHz
9.90 dB/100m
135.0 MHz
12.20 dB/100m
180.0 MHz
13.90 dB/100m
270.0 MHz
16.90 dB/100m
750.0 MHz
29.40 dB/100m
1500.0 MHz
42.20 dB/100m
2250.0 MHz
52.10 dB/100m
3000.0 MHz
60.30 dB/100m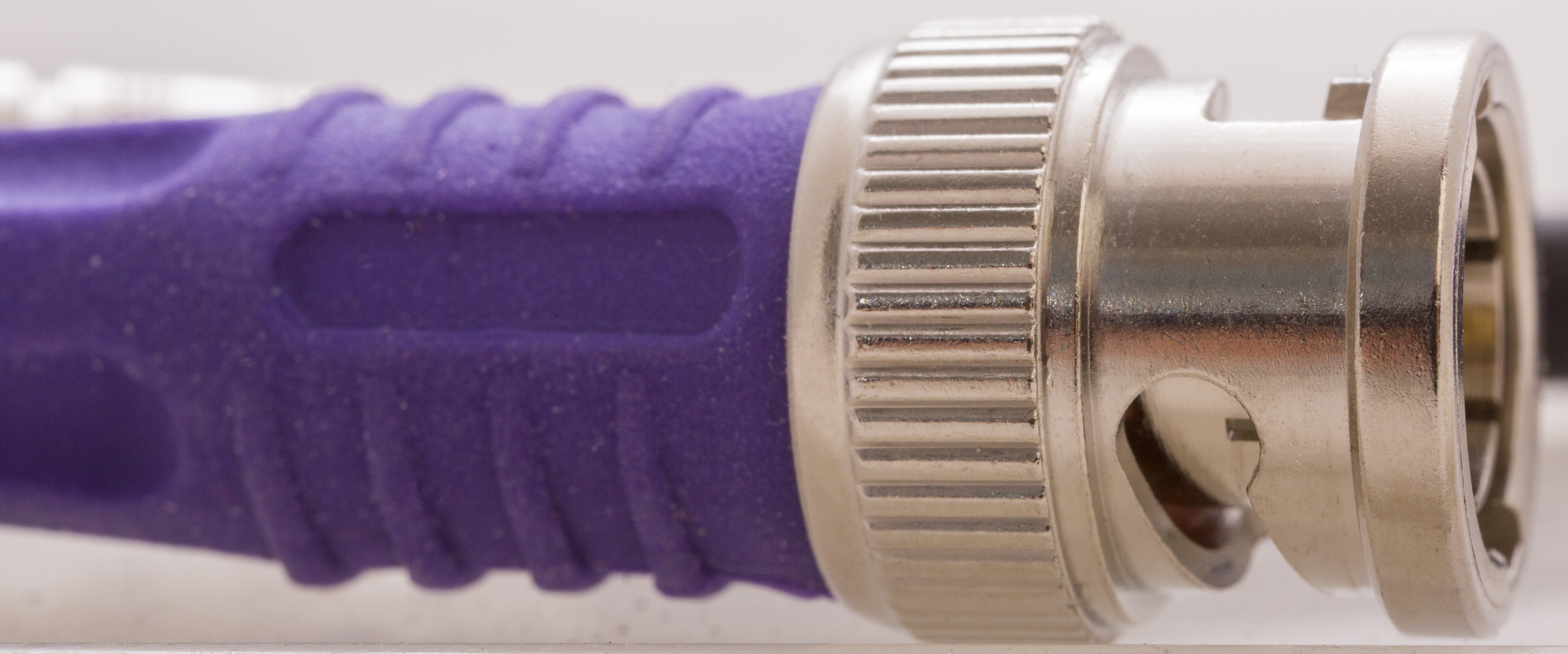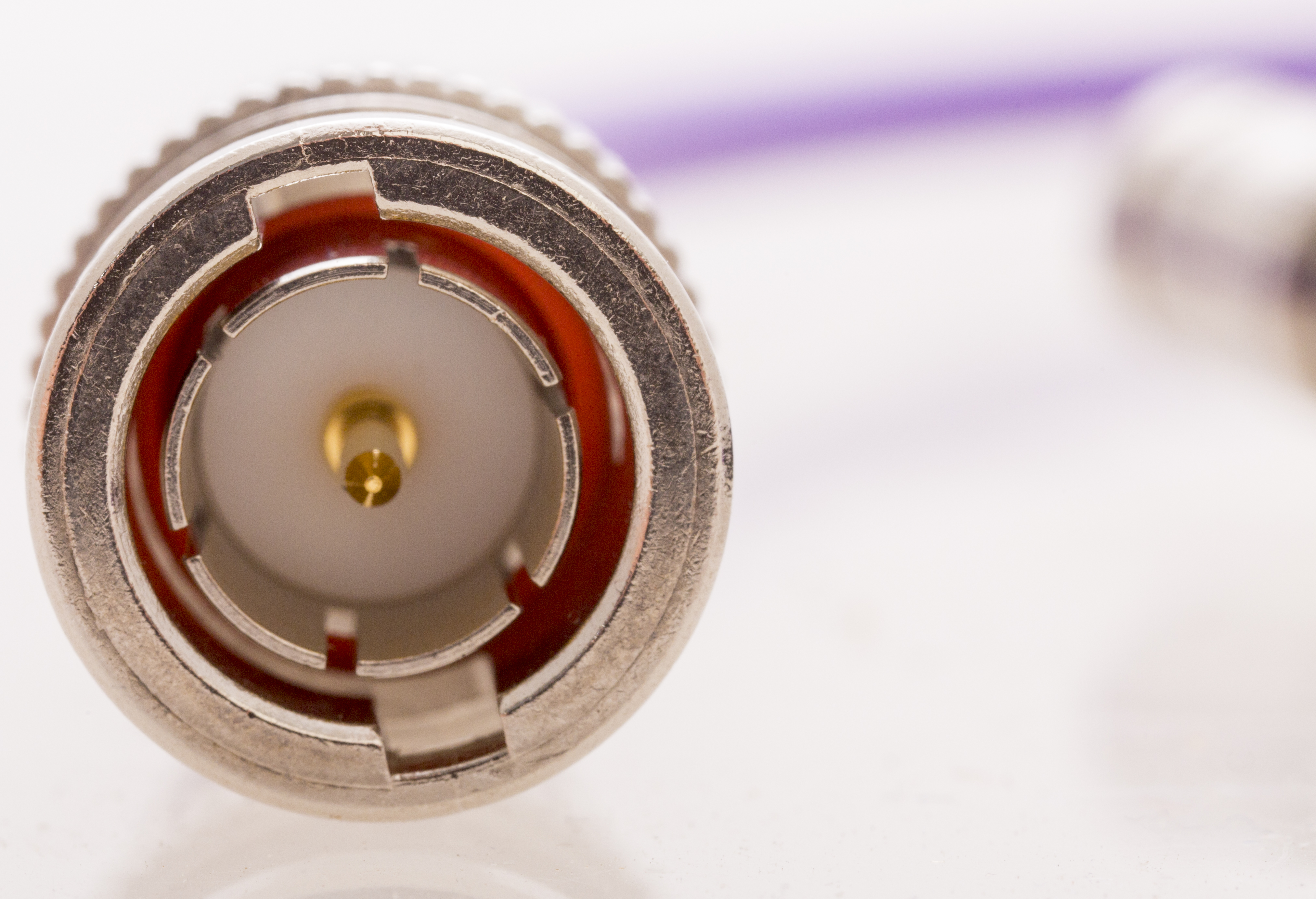 User Product Focus:
Black Magic Design – Video Assist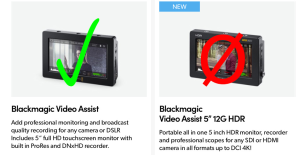 High resolution, large monitor for perfect focus and framing!
Product web page:
https://www.blackmagicdesign.com/uk/products/blackmagicvideoassist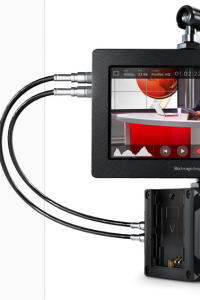 Connections
SDI Video Input
1 x SD/HD/3G/6G-SDI via DIN 1.0/2.3 connector
SDI Video Output
1 x SD/HD/3G-SDI via DIN 1.0/2.3 connector
AJA – Kona 4G
KONA 4 is a powerful 8-lane PCIe 2.0 video and audio desktop I/O card with unparalleled features for handling everything from SD to HD, 2K and 4K with full 10-bit 4:2:2 and 4:4:4 sampling for fantastic image clarity. KONA 4 has the power for the work you do today and into the future.
---