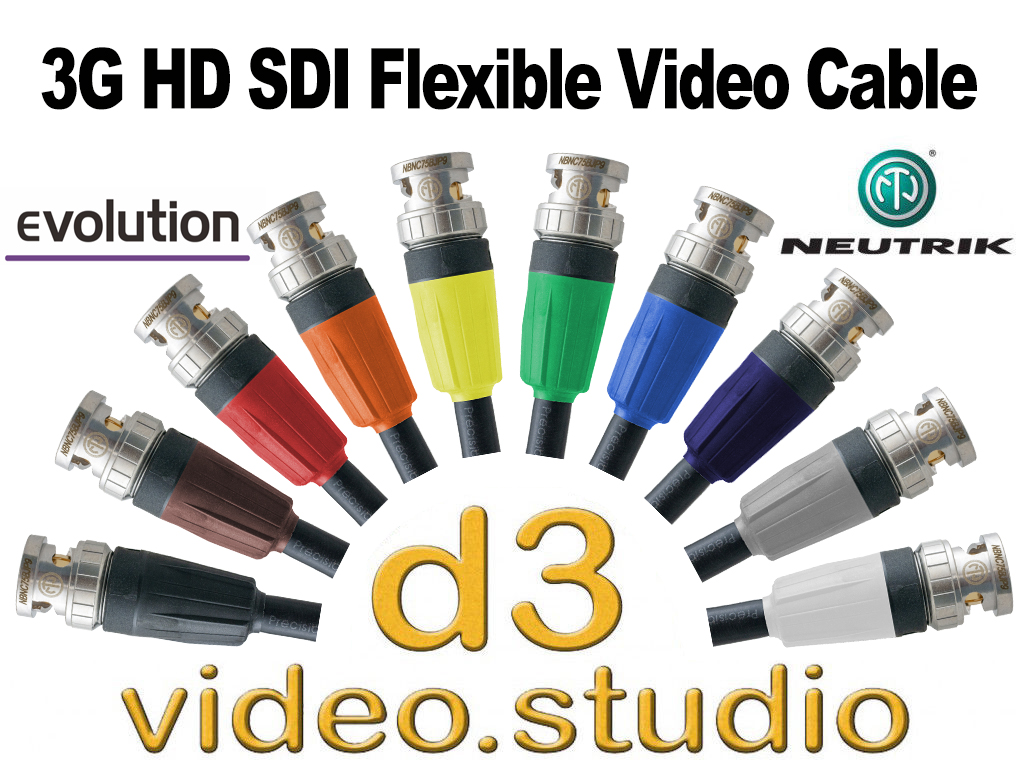 3G HD SDI Professional Digital Video, Evolution 301-299 Flexible Cable, Neutrik NBNC75BJP9 BNC Plugs, Hand made Cable
This Flexible cable is ideal for field/location use and is very compliant.
Designed and built to work with demanding 3G HD SDI signals 
Sony, Panasonic, BlackMagic Design, ATEM, JVC, Tricaster etc.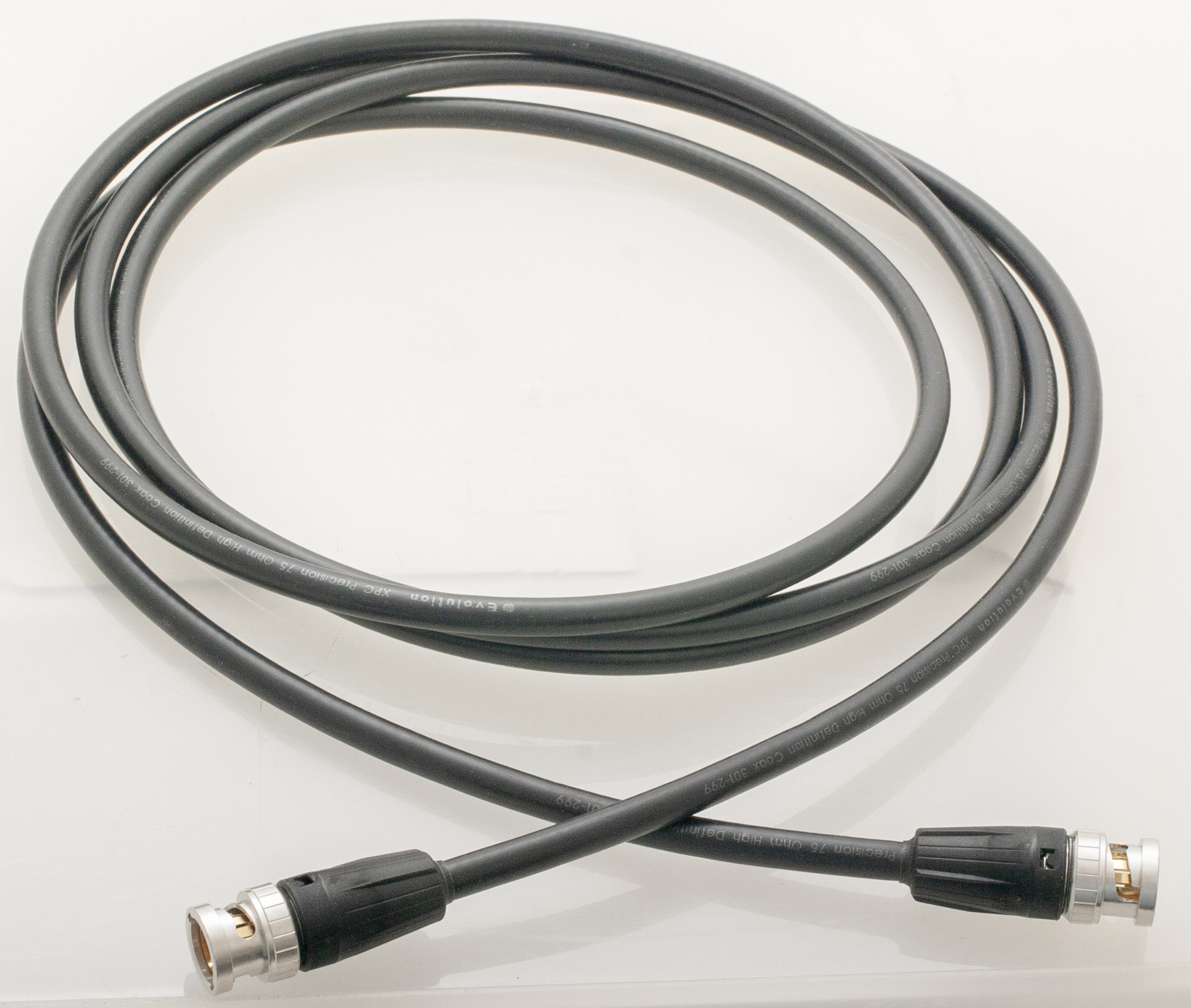 Evolution 301-299 has a 6.147mm Diameter (same form factor as Belden 1505F which is a more flexible stranded version of Belden 1505 / Argosy Image 720) with a Black PVC outer jacket 
Ideally suited for use on cable drums where repeated deployment is needed.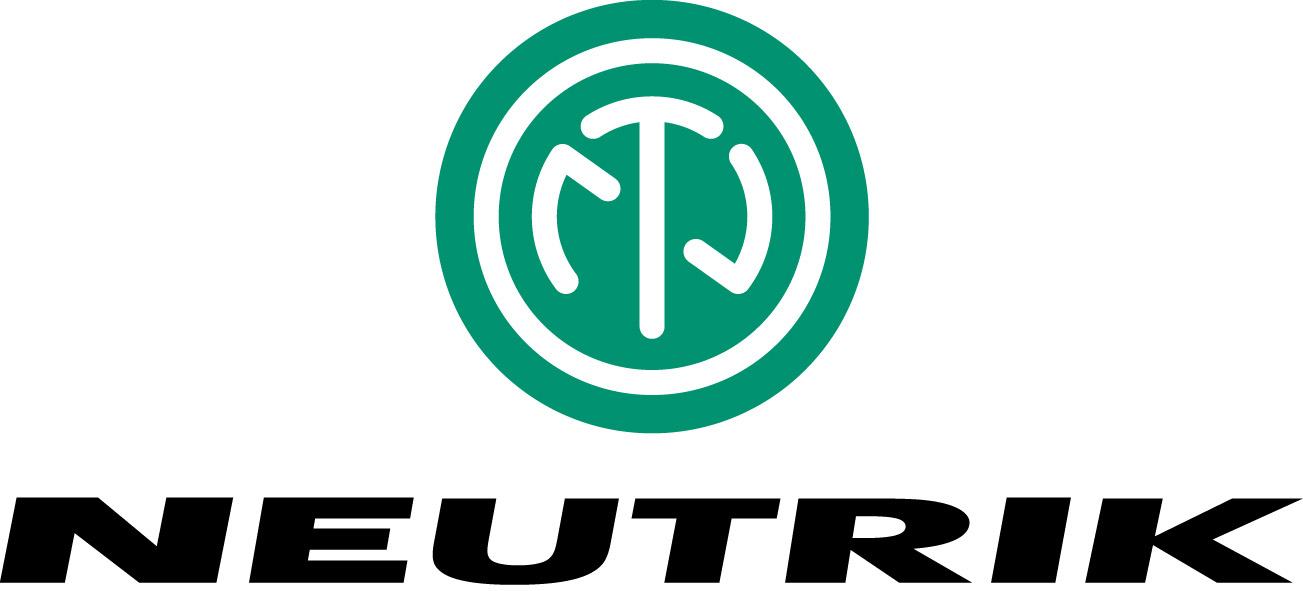 Connectors: Neutrik 
NBNC75BLP9X Rear Twist BNC Plug 
This is a high performance connector from Neutrik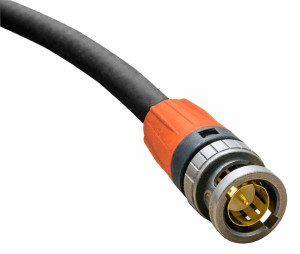 "rearTWIST Principle" locking/unlocking using the easily accessible soft touch boot (Patent DE 100 48507)
Ideal for recessed bulkheads where access to the "head" of the connector might be an issue. These connectors turn from the back and not the front.
True 75 Ω design meets the stringent HDTV / DVD requirements
Leading area: Avoids tilting due to side forces to protect contacts from deformation.
Guarantees a lifetime of min. 1000 mating cycles!
Snug-fit center pin insert provides tactile feedback
Shield and jacket crimp technology prevents the problem of an exposed grounding braid on cable assemblies
Excellent cable protection and retention
Precise Swiss machined brass parts for outstanding durability
Complete range of 10 colour coded rubber cable strain relief caps.
Cable features & spec from web:
Coax 1 AWG 22 Stranding 7x 29 Material: BCC – Bare Compacted Copper Diameter: 0.7874 mm
Gas-injected FHDPE – Foam High Density Polyethylene Diameter : 3.683 mm
Screen 1: Braid TC – Tinned Copper 95% coverage Screen 2: Braid TC – Tinned Copper 95% coverage
Material : PVC – Polyvinyl Chloride Overall diameter: 6.147 mm Evolution XPC OFC Professional Flexible HD Broad-cast Coax 301-299 61.016 Kg/Km
ELECTRICAL CHARCTERISTICS at 20°C
Rated Temperature :

-35˚C to +75˚C

Velocity of Propagation :

80%

Capacitance :

55.777 pF/m

Impedance :

75 Ω

Conductor Resistance : Max. Operating Voltage :

40.0282 Ω

/

km 

@ 

20

˚

C 300 V RMS
Attenuation (dB/100m) :

0.656 dB

1.641 dB

 

1.969 dB

2.198 dB

2.395 dB

2.953 dB

3.215 dB

4.725 dB

7.874 dB

8.203 dB

9.187 dB

9.843 dB

11.484 dB

11.812 dB

13.452 dB

16.733 dB

19.686 dB

24.608 dB

29.201 dB

29.857 dB

35.435 dB

44.622 dB

52.824 dB

56.761 dB

67.917 dB

87.603 dB

1.000 MHZ

3.600 MHZ

 

5.000 MHZ

6.000 MHZ

7.000 MHZ

10.000 MHZ

12.000 MHZ

25.000 MHZ

67.500 MHZ

71.500 MHZ

88.500 MHZ

100.000 MHZ

135.000 MHZ

143.000 MHZ

180.000 MHZ

270.000 MHZ

360.000 MHZ

540.000 MHZ

720.000 MHZ

750.000 MHZ

1000.000 MHZ

1500.000 MHZ

2000.000 MHZ

2250.000 MHZ

3000.000 MHZ

4500.000 MHZ