3G – 6G UHD SDI Professional Digital Video, Belden 1694F Flexible Cable, Neutrik BNC Plugs,
Hand made Cable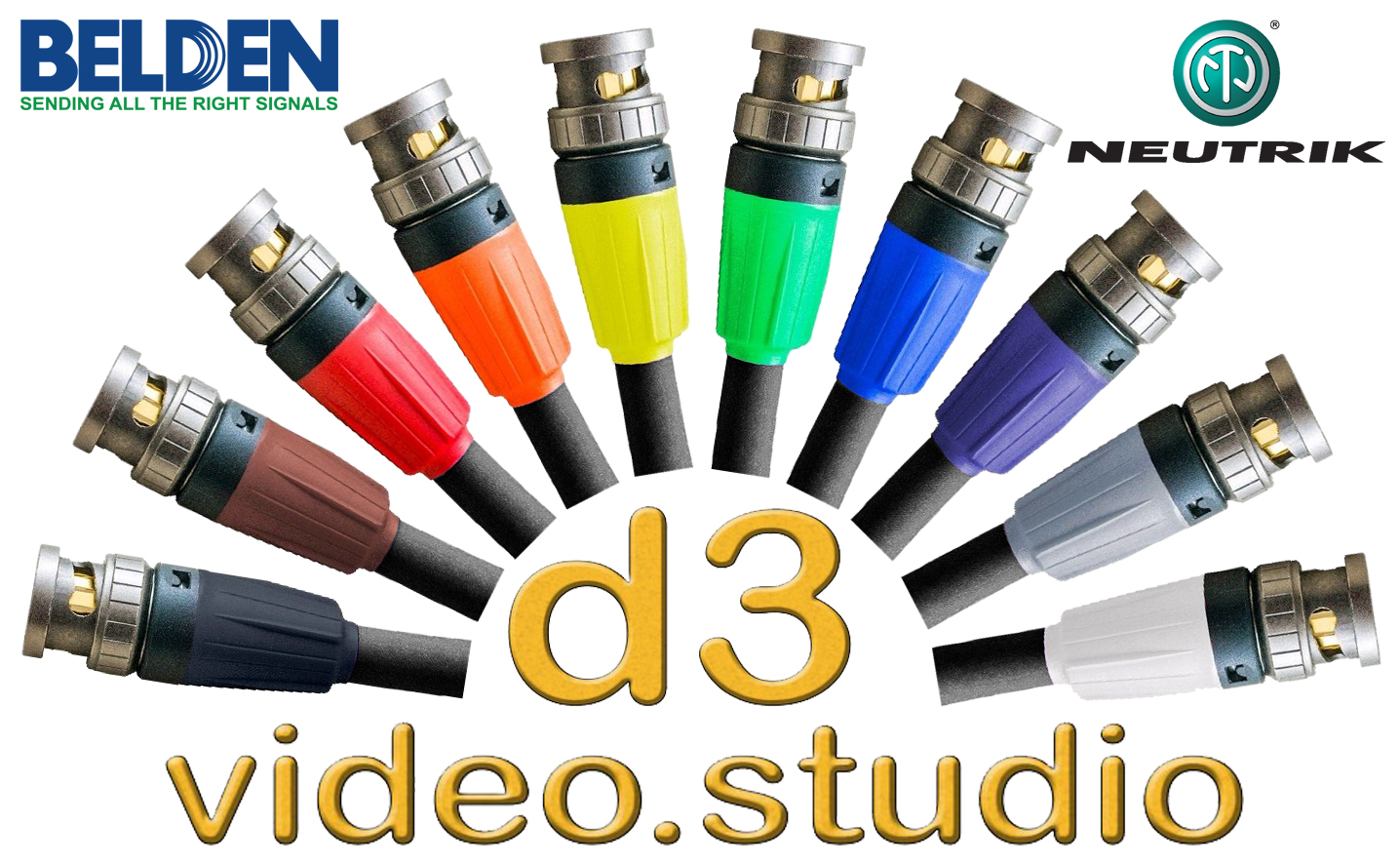 This Flexible cable is ideal for field/location use and is very compliant.
Designed and built to work with the most demanding SDI signals (the new Neutrik BNC plugs are tested to 24GHz).
Red Weapon/Helium/Epic/Scarlet/Raven, Arri Alexa/Amira, Sony F5/F55, Panasonic Varicam LT, BlackMagic Design Ursa/Ursa mini Video Assist 4K etc.
For longer lengths and BNC to DIN 1.0/2.3 cables, please see my other listings or just ask me.

Belden 1694F is a more flexible stranded version with a black PVC outer jacket and a Minimum Bend Radius of 70mm
Ideally suited for use on cable drums where repeated deployment is needed.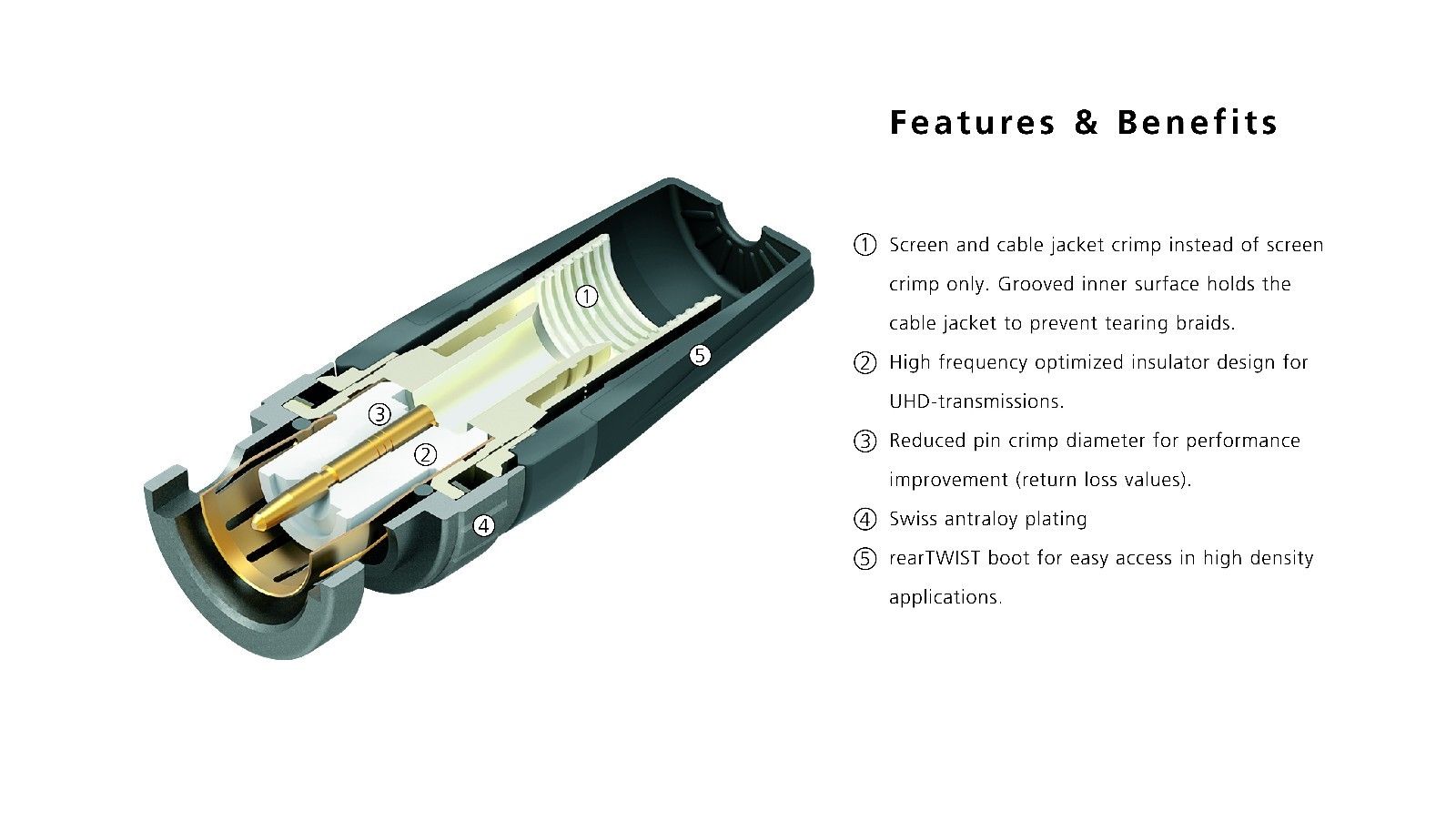 Connectors: Neutrik NBNC75BTU11X
 Rear Twist BNC Plug
This is the latest high performance connector from Neutrik
With 
Swiss antraloy plating
The rearTWIST UHD BNC connectors are specifically designed for high resolution video signal transmissions. 
Due to the unique insulator and contact pin design, the connectors feature low return loss values for 4K and 8K signals.
Complete range of 10 colour coded rubber cable strain relief caps.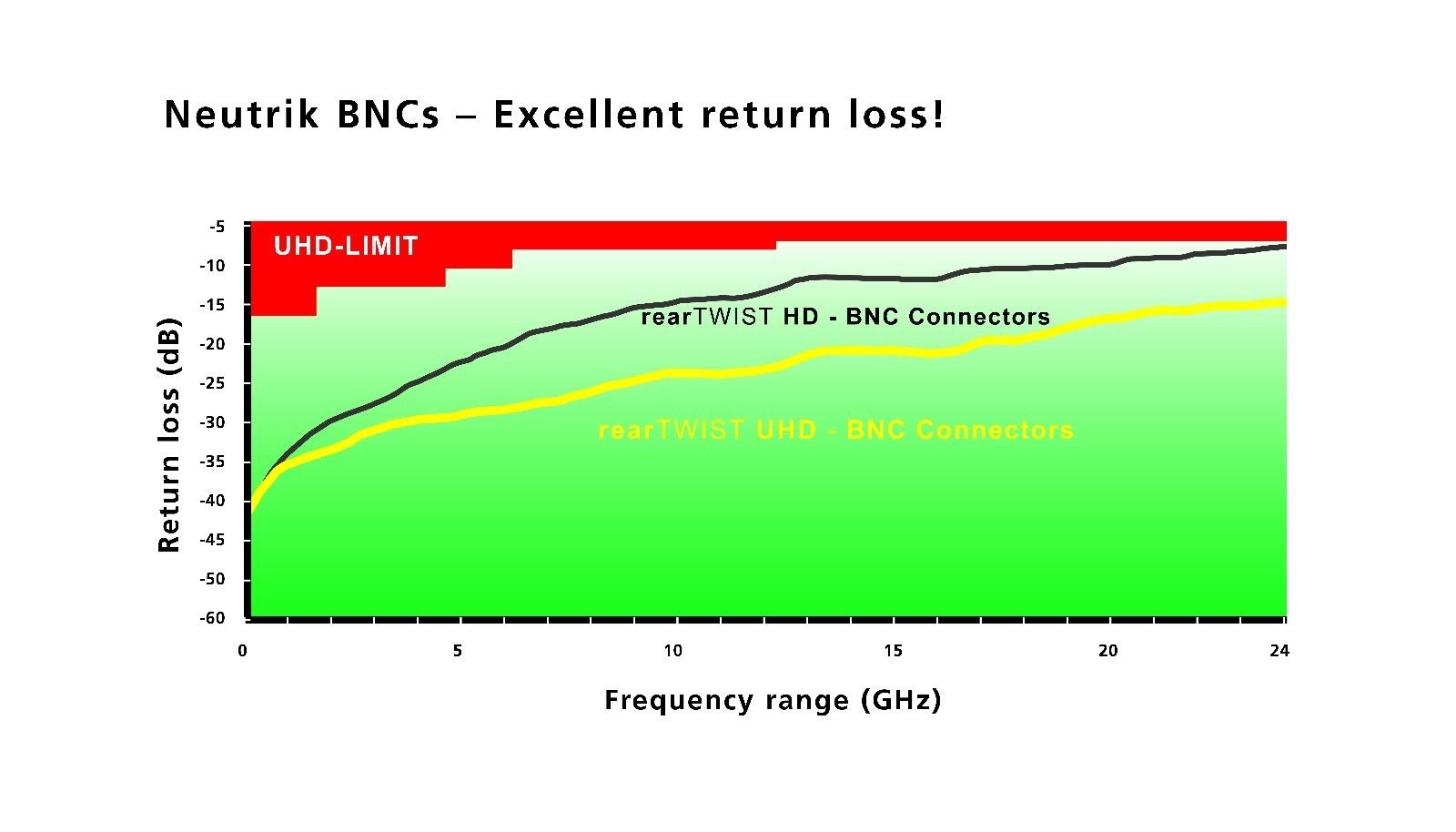 Optional PLIOTEX-Vplus cable identity markers
; a colour coded numerical identity system 
that is applied to both ends of the cable during manufacture, please let me know what numbers you require.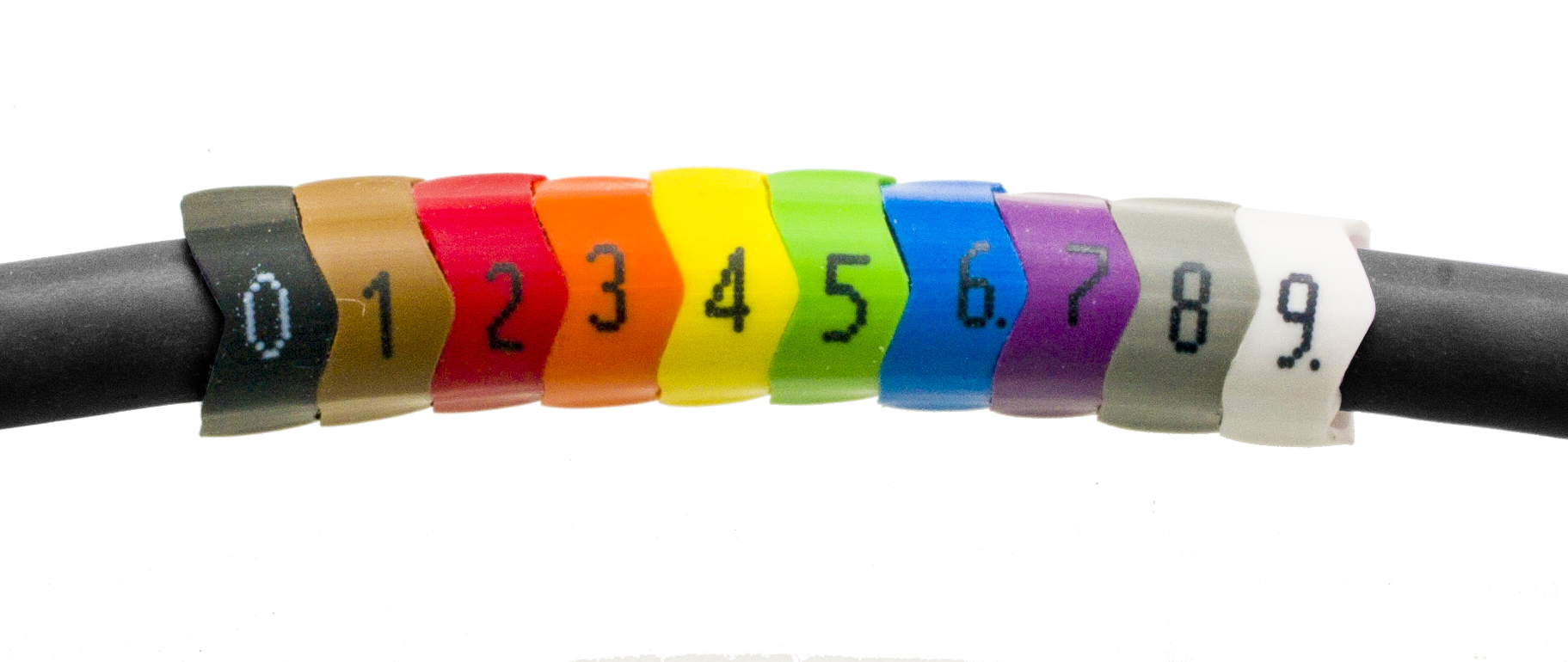 Cable features & spec from web:
19 AWG stranded (7×27) bare copper conductor, gas-injected foam HDPE insulation, double tinned copper
braid shield (95% coverage), PVC jacket.
7 x 27 Bare Copper (1.016mm)  Gas Injected FHDPE (4.572mm)  Tinned Copper 95%  PVC  7.01mm  -30°C To +75°C  75°C  74.410 Kg/Km  515.991 N  69.850 mm  UL1666 Vertical Shaft   ShieldJacketNominal Outer DiameterOperating TemperatureUL Temperature RatingBulk Cable WeightMax. Recommended Pulling TensionMin. Bend Radius/Minor AxisUL Flame Test    
 

  75Ω  0.347786μH/m  53.1522pF/m  81%  4.10125ns/m  27.8885Ω/Km  5.5777Ω/Km  300 V RMS  300 V RMS  20dB  15dB   Nom. Capacitance C/SVelocityDelayNom. Conductor DC ResistanceNom. Outer Shield DC ResistanceMax. Operating VoltageMax. Operating VoltageReturn Loss 5-850MHzReturn Loss 850-4500MHz    
 

Nom. Attenuation: Freq. (MHz) Attenuation (dB/100m) 1.000           0.787 3.580           1.476 5.000           1.772 6.000           1.805 7.000           2.034 10.000           2.362 12.000           2.723 25.000           3.872 67.500           6.234 71.500           6.562 88.500           7.218 100.000           7.874 135.000           9.187 143.000           9.515 180.000         10.827 270.000         13.124 360.000         15.421 540.000         19.358 720.000         22.639 750.000         23.295 1000.000         27.560 1500.000         34.779 2000.000         41.013 2250.000         43.965 3000.000         52.168 4500.000         67.589 6000.000         94.165